Steps for Radon Certification
Many radon professionals find it valuable to be certified in the radon field in order to provide assurance to their clients that they are receiving services that are within standards, ethics and protocols that can be relied on. It has especially become important to have the certification in order to provide services during real estate transactions (which account for approximately 70% of radon testing and mitigation).
The professional recognition you and your business receive from being nationally or state certified is an integral part of the professionalism and excellence we provide in our training programs. We are committed to providing you, your business, and your clients with the assurance that the extra efforts you take in holding a national or state certification means your qualifications are of the highest standards.
Steps for Certification:
At CERTI we provide you with quality training and easy steps to becoming certified and maintaining your certification.
Measurement Provider
Mitigation Provider
Regulated States - Course Approvals
There are several states that have their own certification requirements and course approval process. For a comprehensive list of regulated states and course approvals, click here.
National Certifying Boards
NEHA-NRPP
National Environmental Health Association
National Radon Proficiency Program

800-269-4174

NRSB
National Radon Safety Board

866-329-3474
What's New?
Attention Students!! Great News!

We are in the process of updating our site to provide you better access to resources and courses. We think you will be pleased with the upcoming changes.
Unfortunately, to make this happen the site will be down as follows: Midnight Sun Sep 21 - Midnight Sun Sep 28

In the meantime, if you need access to coursework during that time frame (audio, video, or course manuals) you can download those files directly to your computer ahead of time and access them locally.
Please let us know if you have any concerns or needs about this or any other aspect of your coursework. We will be happy to assist you.
800-513-8332 - Mon-Fri - 7:30AM-4:30PM (Mtn Time) / Doug Kladder - dkladder@certi.us / Denise Brown - dbrown@certi.us
GREAT OPPORTUNITIES FOR RADON PROFESSIONALS!!
Feb 2013 the U.S. Department of Housing and Urban Development announced a policy for the identification of and mitigation of radon in FHA Multifamily mortgage applications – CERTI course Conducting Surveys in Schools and Large Buildings covers the unique aspects of large building surveys and includes numerous resources to help you conduct these surveys as well as an explanation and copy of the AARST Protocols which are to be followed as a part of the HUD requirements. - Preview of Course

More information on the HUD Policy - An audio interview with Peter Hendrick, Executive Director of AARST and Shawn Price, President of AARST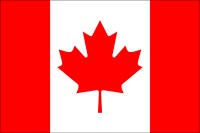 Now Available - Canada Entry Level Radon Measurement and Mitigation Courses
Recently updated to comply with Health Canada Protocols (Feb 2013)
All CERTI CE Courses approved for Canada (CNRPP)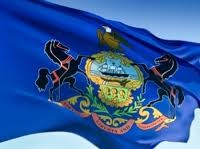 ALL CERTI Courses Now Accepted by PA -
As of July 1, 2012 the state of Pennsylvania now accepts ALL CERTI entry level and CE Courses!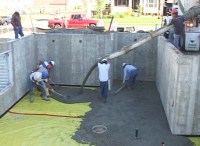 New 8 CE Course Approved and Ready!

Design and Installation of Radon and Soil Gas Collection Systems in New Building Construction
Recorded at the 2012 Region 8 Stakeholders Meeting